It will/would be a bogus "champion"
Likely they will play (I fervently hope they do not or at least let them acknowledge, it is just an exhibition with no real title) and a bogus champion will be a result.

This one will/would make the split season '81 Dodgers, seem like the '27 Yankees, or close to it, by comparison.

Sorry, current commissioners and far too many fans, their heads so deep into fantasy/not the real team competition, but your attitude is disgraceful to me.

They will some day attempt "all teams into the playoffs," I hope not, but it is not all that far fetched, a 60 game season a compelling example.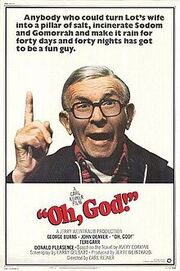 In "Oh, God," (written by Avery Corman, starring George Burns and directed by Carl Reiner–tomorrow this bitterness goes and I look back in tribute to Mr. Reiner) Burns/"God" cites the '69 Mets winning it all, as his last miracle.
I feel confident God loved baseball, helped inspire it and would oppose the wild card presence and a 60 game season.