Remembering Angela Buxton
Angela Buxton, who partnered with the great Althea Gibson, to win major Women's Double titles at both the French Open and Wimbledon in 1956, died recently at age 85.

Significantly in an age of greater prejudice and restriction (of course its ugliness is still a big part of reality), Ms. Buxton of Jewish descent and Ms. Gibson a Black woman, stirred emotions as they teamed for tennis victories.

Angela Buxton's career was cut short due to a severe hand injury when she was just 22.

Later, she was instrumental in helping Althea Gibson overcome financial hardship.

I just hope the players of today realize what the likes of Buxton and Gibson endured and for far less money. However, I will not hold my breath.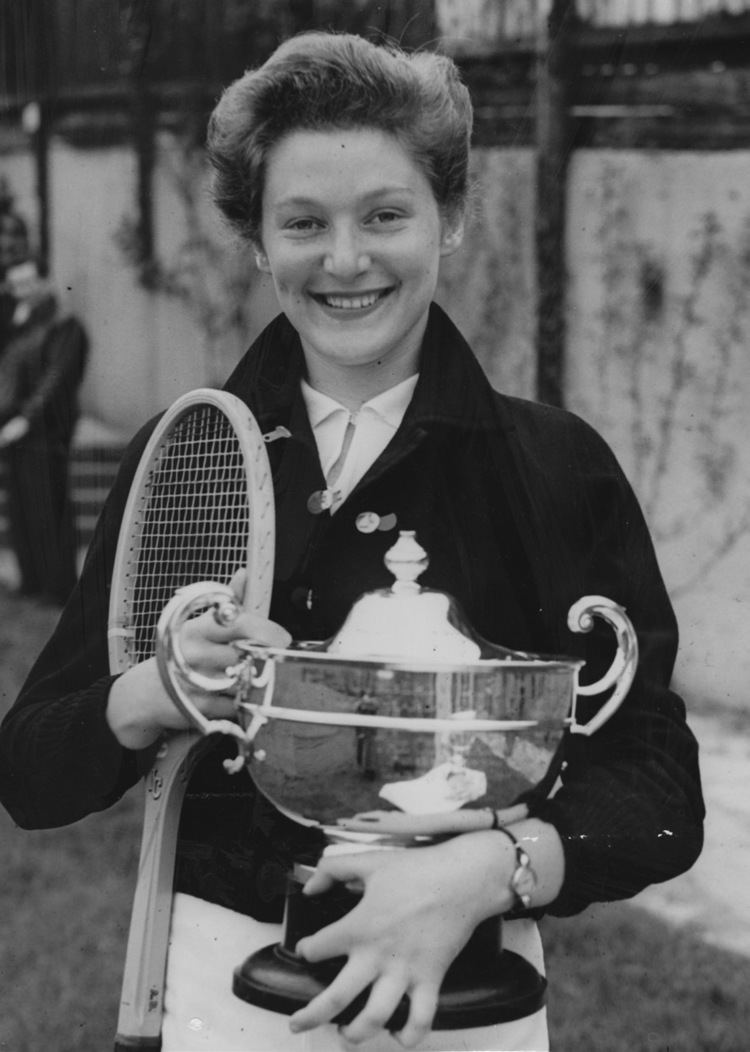 Angela Buxton, pictured above.