Remembering The First ABC Monday Night Game
Perhaps what it started, ultimately was not good, however, today a look back at an old post, about the first ABC package/ Monday Night Football tilt.

I will add a note regarding that Cleveland Browns' (31-21) win vs the New York Jets on September 21, 1970.

As he so often did, a truly great NFL receiver, Gary Collins (see the '64 NFL title game, when Gary caught 3 touchdown passes from Frank Ryan as the Browns won the last Cleveland football crown) scored on a post pattern and those were the "package's" first points.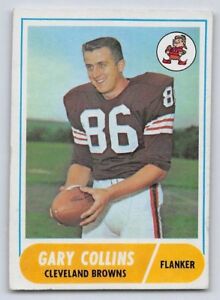 Gary will turn 80 in August and unjustly in my opinion, is still not and likely will not be in the NFL hall.